The questions to be considering for a successful ready-made meals business are right here.
The best food business to start
Cooking and creating is your passion, with everyone you know telling you how they love to eat your food. You've been thinking about how to turn this food passion into something that can provide you with income but you aren't sure where to start. Thinking about how to start a food business from home can be overwhelming but not to worry! These are some important questions to be considering so that you can ensure your food business is successful from the get go.
Legal Requirements
Getting a registered kitchen
This is a really important step. Without a council approved and registered kitchen, it's very difficult to grow your home food business. Make sure you research any relevant legal requirements for your specific location with your local council, state government and Australian laws. Food and safety laws are strict in Australia to uphold high quality and safe delivery of food.
Tip: Unsure of how to get your kitchen registered?
Cookaborough can help you with understanding the detailed process and walk you through the best way to get started correctly.


Insurance for food businesses from home
Insurance is essential in the food industry. Public liability and product liability insurance are must-haves if you are going to start a food business from home. This insurance covers you in the case of an accident in your kitchen, or any accidents that occur from you distributing your products.
Tip: Did you know that Cookaborough's pricing includes public liability and product liability insurance for you and your business?




There are no added costs, and all you need is a registered and lawfully operating kitchen.



How are you going to sell?
Here is the more technical business talk. Running your own business also means handling all of your own administration requirements and processes. This includes:
Invoicing
Handling payments
Deliveries
Order fulfilment
Handling ingredients, food labelling and packaging costs
Creating and printing food labels (a strict legal requirement in Australia)
Responding to enquiries, customer questions, messages and alterations via email, social media, text messages or other platforms
Sending meal order confirmation notices
Creating and publishing your menu with relevant ingredient information
Taking and uploading food images to your menu
A lot of these operational and administrative tasks are really hard to manage in a simple Excel spreadsheet, or with different tools and software for each requirement, it can quickly become overwhelming. Having an all-in-one platform like Cookaborough that can do the admin heavy lifting for you will be crucial to running your ready-made meals business.
What will your week and daily tasks look like?
The fun part is always the cooking, but being a cook you know that there is so much more to consider. There is planning the meals, communicating the menu and meals to customers, buying the ingredients, prepping the ingredients, cooking, storing the meals, packaging the meals, labelling the meals, delivering the meals, talking to customers... and then doing it all over again the next week!
Tip: Check out all of the amazing features of the Cookaborough platform that can help you streamline these processes!
This is where using an efficient food business model like the 'Clever Batch' model used by Cookaborough comes in. The batch model involves cooking a larger amount of similar or identical menu items using the same equipment as a way to reduce resource waste.
Many home cooks find the best way with batch is to create a weekly rhythm, and divide tasks up into days in the week so you would have a 'menu planning and marketing activities day,' a 'buying ingredients and prep day,' a 'cooking, packaging and delivering day' and so forth.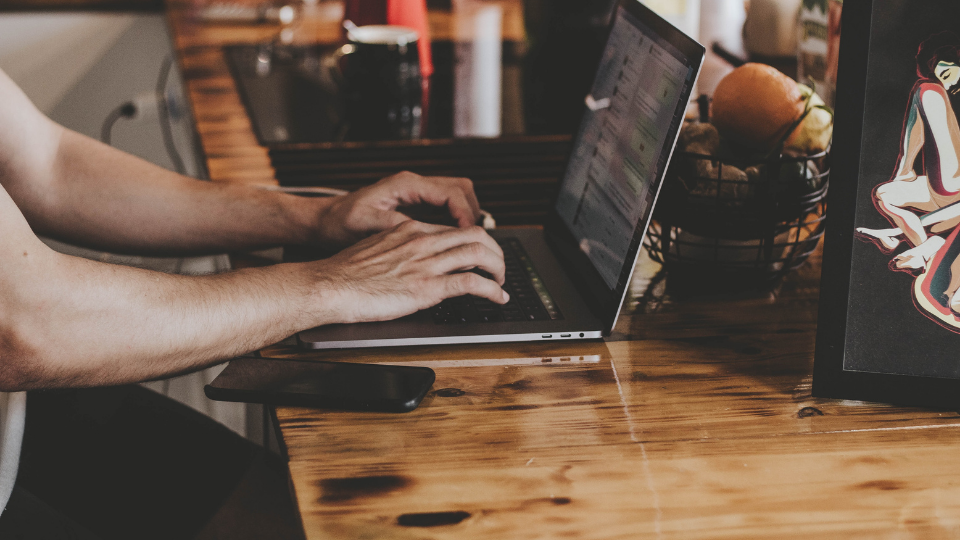 How will you scale your business?
What happens when you get more customers? More orders? More enquiries?
Having a plan in place for when more customers order your delicious homemade meals is important for not getting overwhelmed. Ensuring you have set up all of your processes for operating your business from the start means much less stress down the track!
Having an all-in-one platform like Cookaborough is the best option moving forward for pursuing your food business dream. You can scale with ease and provide ready-made meals to as many, or as few customers as you would like.
How to start confidently with the Cookaborough platform
Cookaborough is a ready-made meals software platform that was originally designed to help home cooks excel in their ready-made meals business ventures. Every feature and function has been designed specifically to help ease the administrative pressure that comes with operating your own kitchen.
We have helped countless other home cooks transform their business far beyond what they had originally ever imagined they could achieve. This is because the platform is designed to help you scale successfully, accommodating more customers with no additional administrative work on your end. Or if scaling isn't your plan, but you just want things to be smoother and a little easier, the platform is your solution.
Our platform is affordably priced with no set-up fees and no lock-in periods. We only take a 7.5% commission (includes transaction fees) per order for full access to the Cookaborough platform and all of its' features. In addition to accessing the platform, you will have a customer success team cheering you on, helping you when you need it as well as access to a resource centre full of ideas, how-to guides, inspiration and case-studies.
Want to run your home ready-made meals business successfully? Enquire with us below to see how the Cookaborough platform can work for you: