"Make hay while the sun shines!" Read how to apply this well worn adage to your food business.
Making the most of moments when people are in the frame of mind to buy is a simple concept. Think florist = Valentine's and Mother's Day, toy shop = Christmas, office equipment supply = EOFY or return to school.
For a food business of any type, there are also moments throughout the year that present the opportunity to grow your sales and connect with your customers.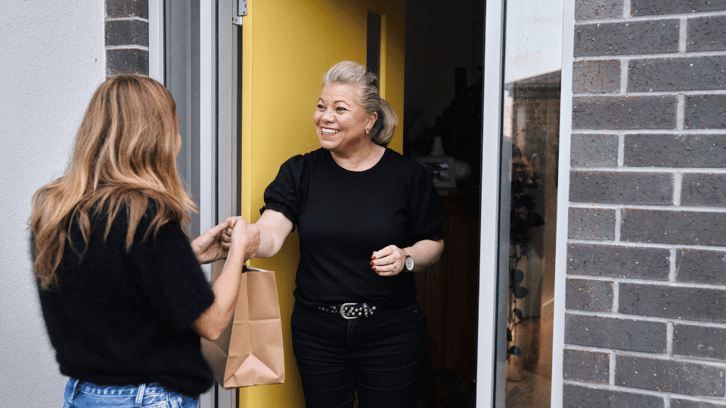 What is a Moment?

At Cookaborough we define a moment as a specific event during the year that is relevant to your customers. From Christmas to Valentine's Day we have seen first-hand the power of moments in driving sales and allowing businesses to grow.
We have broken down step by step everything you need as a food business to create your very own Moments Plan.
Choose Your Moments
Knowing which moments matter to your business is the place to start. Some moments matter more than others and depending on your business profile, who your customers are, and your location, some moments will be more relevant than others.
If your business caters to a specific ethnic or religious group, or you're located in an area with a local event (country race day, a local festival etc) you will have even more options to consider for your Moments Calendar.
Start by identifying your moments and map them on a calendar. Avoid the temptation to include every moment, an ideal number is 8 – 10 moments each year, led by 2 or 3 major moments and supported by a selection of secondary moments. This number is manageable and avoids your customers feeling like they are being 'sold' to at every opportunity.
Timing is everything.
When it comes to making the most of a moment, timing is key. If you go too early or leave it too late, you'll miss the moment! Think about when people start to plan how they're going to celebrate a particular moment and time your launch accordingly.
You want people to associate your business with the moment, so letting your customers know that you'll be launching a menu in advance is a good idea, it's a good prompt to get them thinking about their plans for the moment and puts you top-of-mind in their planning.
Talking about an Easter offer on Boxing Day is too early but leaving it to a few days before Good Friday is too late. Our data indicate that the optimum timing for launching a moments offering as…
Mother's Day - three weeks beforehand
Christmas - By the middle of November, so six weeks out.
TIP:

Moments Multiply!




In moments the number of orders that you receive will increase significantly as more people choose to outsource the occasion than spend time preparing it themselves. This is great for business but what makes it even better is the size of each order will also increase significantly, so is a double bonus.
Maximise Moments with Cookaborough

Managing and making the most of moments is easy with Cookaborough. Our platform has been designed and built specifically for food businesses, with features and functions that provide the perfect solution for making hay while the sun shines!
So are you ready to get started? We have developed a FREE downloadable guide and planning template to make sure your food business is ready to turn the next moment into sales. Download the free guide below.
Download the FREE Guide & Planning Template