Cooking comes naturally to you, but when it comes to writing about your kitchen, your team, or yourself… tumbleweed.
Highlight the best of your food business

Although writing about you and your kitchen might feel daunting, this is the perfect place to showcase what you are about to potential customers. When they are considering placing an order, customers will make their purchasing decisions based on your menu, your story, and how your kitchen works. With so many choices out there, customers are more likely to purchase if they feel connected to you and what your kitchen stands for.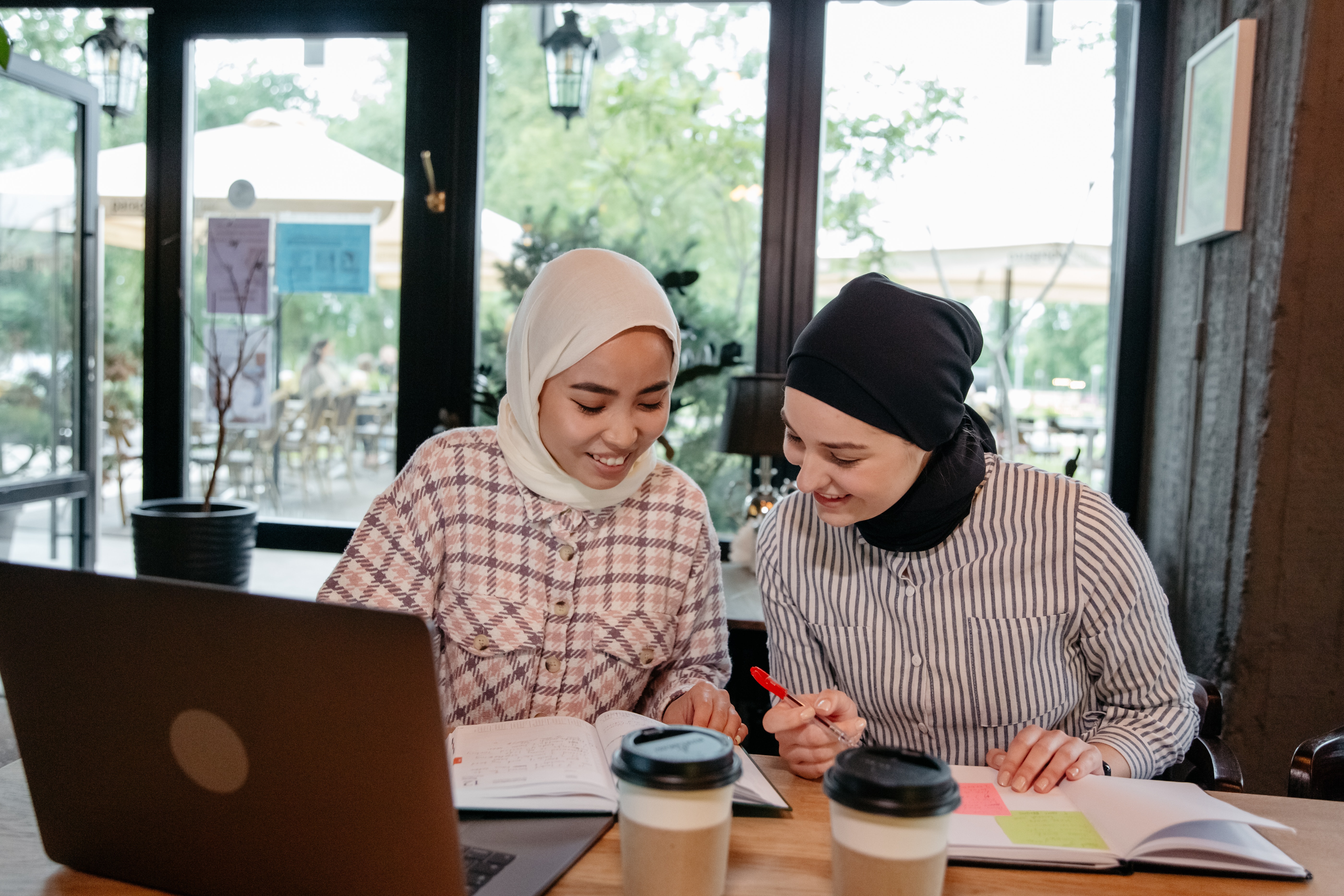 What you should consider including
‍Tell your story‍
Put a face to your brand and talk about you and your team. Share your journey and values with customers.
‍Share your personality
Sprinkle some of your personality into your writing so your profile stands out as authentic and exciting.
‍How it works
Include practical points like menu opening and closing times, how pickup and deliveries work or even any special dietaries you cater for.‍
‍Taking next steps
Encourage community building by including a 'call to action' such as 'Follow us', so customers can keep up to date via your social profiles on your latest kitchen news.
‍Special offer
Include a special coupon code to entice new customers to place their first order.
‍Customer feedback
Do you have a quote from previous happy customers? Your 'About' is a great place to share them.
How to add your About us
1. Log in to your Cookaborough account
2. Go to Settings
Go to Kitchen page
3. Scroll down to 'About'
Deconstructing a great About us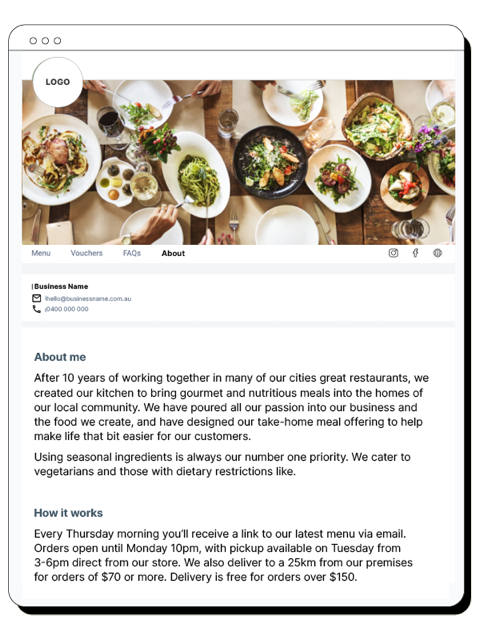 What to consider when writing your:
About us
The above example is a nice summary of the brand's backstory and values, so customer scan feel
more connected to the people cooking their meal. Also provides key information relating to dietary restrictions, so potential customers can easily see that their needs can be catered for.
How it works
The above example is specific and easy to understand. Straightaway the customers can easily understand the logistics and see if the schedule works for them.
What to consider when writing your:

- Keep it simple
Break up text into short sections that are easy to read.
- Make it creditable
Use metrics like how many years you've been in business.
- Keep it current
You can change your about as often as you like. Add highlights and achievements as your business grows.
Want to discuss how Cookaborough could help your food business? Get in contact with us to discover how our platform can help you eliminate your food wastage and transform your business.